My Story
Hello! I'm Heather Harris, captain and founder of Copper Bottom Design.
An avid organizer, list maker, and devoted print girl, I've been specializing in quality day planner design since 2004. I arrived at the world of fine stationery by way of Graphic Image, where I learned the ropes designing planners internally and for clients like Barney's, Brooks Brothers, and Tiffany & Co. My love of high-end paper products is a near obsession, shaped by how a carefully crafted design becomes a beautiful, functional part of our daily lives. My time as Director of Creative Services at momAgenda further expanded this passion—aside from leading all design, I spent years managing the editorial process and overseas production.
Creating new products is why I started Copper Bottom Design. I take such joy in making each client project a unique, personalized experience that can include everything from helping you choose the right materials to customizing designs and making them your own. Together with my team of editors, we dot every i and cross every t until your planner or desk product is ready for manufacturing. Then I navigate the waters of overseas production from start to finish for you, negotiating rates, schedules, and shipment times with select factories around the world.
Tell me where you want to go and I'll steer the ship to your destination.
In the late 18th century, the British Royal Navy began putting copper sheathing on the hulls of their ships. Copper-bottomed ships were known to be trustworthy, reliable, and certain to succeed.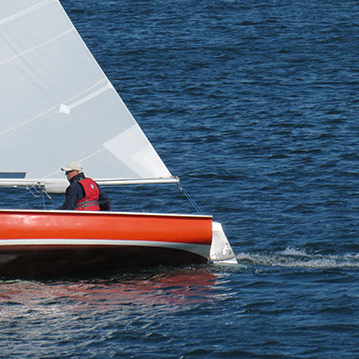 Pictured above is my inspiration . . . my dad. The most trustworthy and reliable man I know—and if you're familiar with his racing record, you know that when he's at the helm, you're winning.